Video Conferencing in Dubai
Are you tired of expensive and time-consuming business trips just for a simple meeting? Look no further than video conferencing systems in Dubai. The emergence of advanced technology has revolutionized the way companies conduct meetings and collaborate with clients or team members across different locations. Video conferencing systems offer a seamless and immersive experience that bridges the communication gap between businesses, regardless of geographical constraints.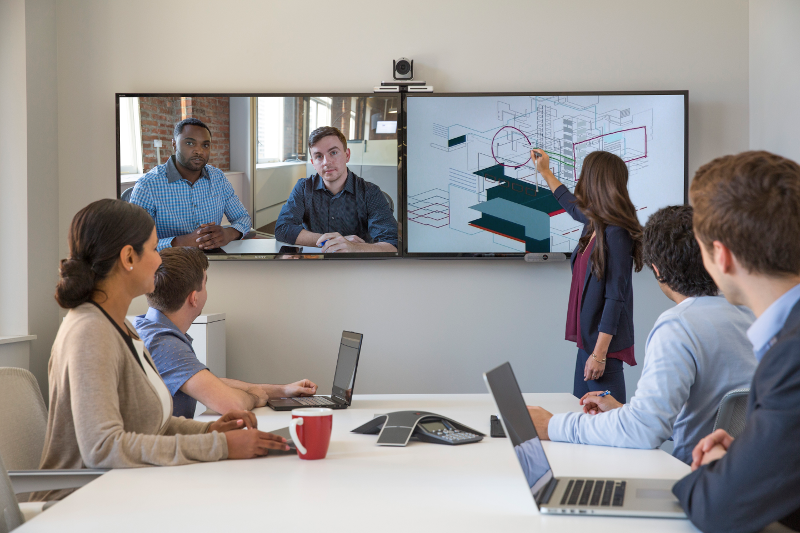 In Dubai, a hub of international businesses, video conferencing systems have become an integral part of enhancing productivity and streamlining operations. From small startups to large corporations, companies of all sizes are opting for video solutions to enhance communication, reduce costs, and increase efficiency.
One of the significant benefits of video conferencing systems is the ability to connect and collaborate in real-time. No matter where your clients or team members are located, you can now conduct high-definition video meetings that simulate face-to-face interactions. This not only enhances communication but also fosters a deeper level of understanding and engagement.
Moreover, video conferencing systems eliminate the need for extensive travel, saving not only money but also valuable time. Imagine reaching out to your clients or colleagues in different parts of the world without stepping outside your office! With just a click, you can establish instant connections and have a virtual meeting room at your disposal.
Dubai offers a wide range of video conferencing solutions tailored to suit your specific requirements. Whether you need a basic setup for regular calls or a comprehensive system that includes multiple cameras, microphones, and touch-screen interfaces, you can find the perfect solution in Dubai. These systems are user-friendly and require minimal training to operate, ensuring a hassle-free experience for all users.
Another advantage of video conferencing systems in Dubai is their compatibility with various devices and platforms. Whether you prefer using a computer, tablet, or smartphone, you can easily connect to the video conference from your preferred device. This flexibility allows participants to join meetings from anywhere, making remote collaboration seamless and efficient.

Cisco is renowned for its innovative collaboration solutions, providing cutting-edge video conferencing technology that enables teams to connect and collaborate effortlessly. With Cisco systems, you can experience crystal-clear audio and video quality, making virtual meetings feel just like being in the same room. These solutions are scalable, allowing you to expand your communication capabilities as your business grows.
Poly, formerly known as Polycom, is a leading provider of video conferencing equipment known for its reliability and ease of use. Poly's solutions enhance productivity by offering flexible deployment options, integrating seamlessly with existing communication infrastructure, and enabling collaboration across various devices and platforms.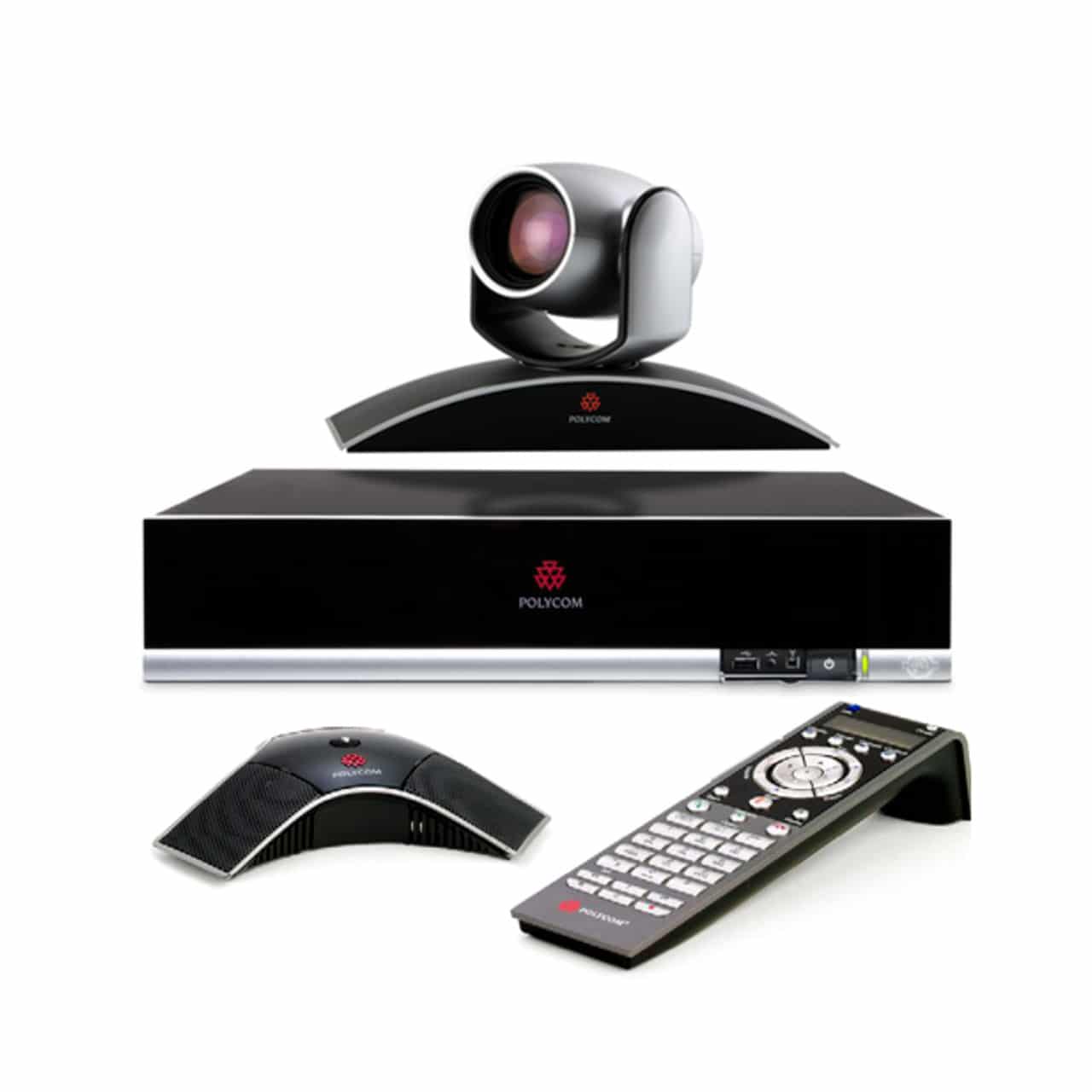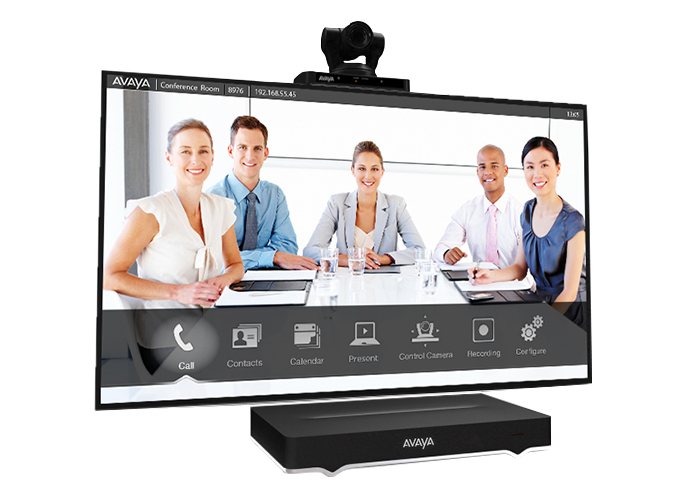 Avaya is a trusted name in the communications industry, offering robust video conferencing systems designed to optimize remote collaboration. Avaya solutions provide superior audio, video, and content sharing capabilities, making it easier than ever to connect and collaborate with colleagues, partners, and clients. With Avaya, you can enhance productivity while reducing travel costs and the need for face-to-face meetings.
Yealink specializes in video conferencing endpoints and solutions that are tailored to meet specific business requirements. Yealink's portfolio includes a wide range of products, from compact video phones to advanced video conferencing room systems. With their user-friendly interfaces and cost-effective solutions, Yealink enables businesses to achieve efficient and reliable communication across multiple locations.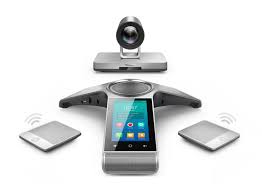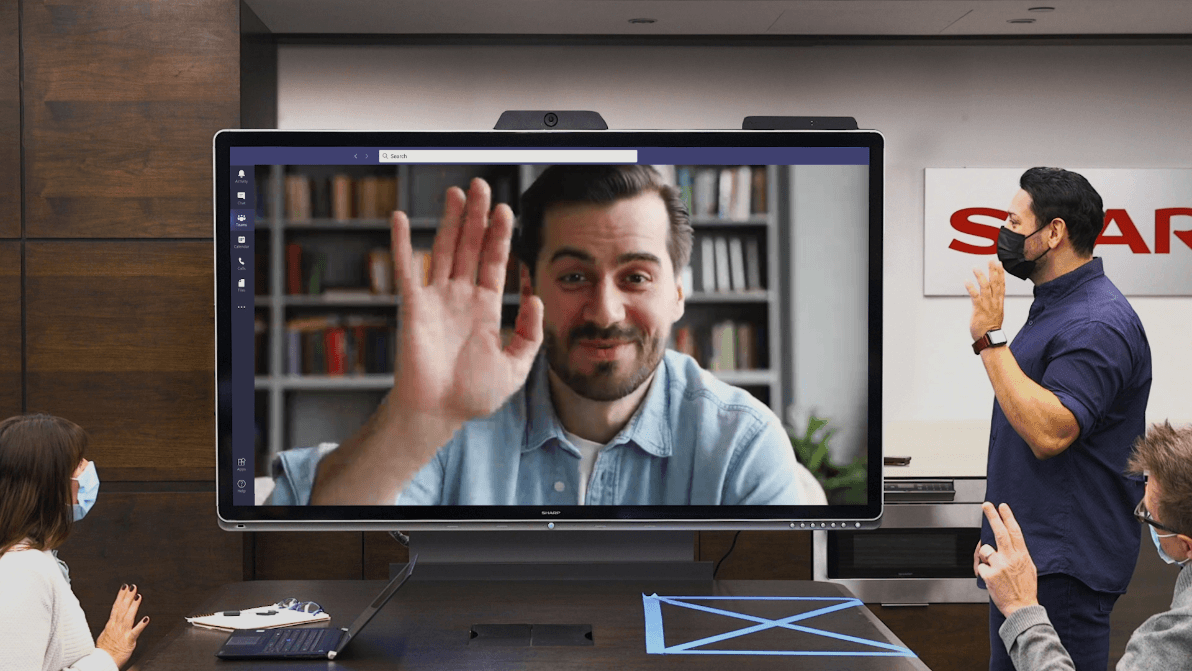 Sharp is a renowned provider of visual solutions, offering interactive displays that revolutionize video conferencing. Sharp's touch-screen displays not only deliver stunning picture quality but also enable collaboration through intuitive touch and pen-based interaction. These solutions transform video conferencing into an immersive and engaging experience, promoting effective communication and idea generation.

Contact us today to explore our video conferencing solutions and experience the power of seamless communication and collaboration in Dubai.