We provides the best IT project management in Dubai. We give the most innovative designs for your website that will make be attractive and will be useful for your clients that checks your website. Website is the one which makes the first impressions in the mind of your customers, so we provide the most innovative impressions that will attract your customer. We understand your requirements, needs and give you more than you expects. We make websites by researching the latest trends in the market and that will increase your online reach to more customers. A good and creative design means a lot to your business. That's why we are very particular about each detail like color, texture, font, graphic background and icons.We make sure all designs are responsive by using HTML5 and CS3.Our web developemnt will take care of your requirements whether its a Ecommerce Portal or a Corporate Website.Integrating User Experience (UX) and User Interface (UI) functions for websites will ensure that the user spends more time on the website.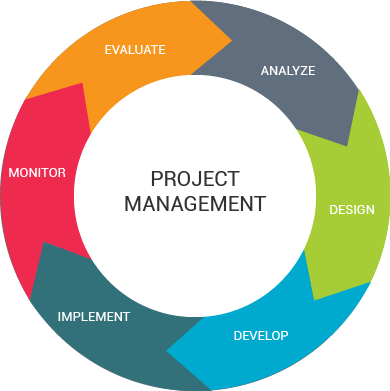 Dubai is a global business hub where technology is an integral part of every organization. Our IT project management services in Dubai are designed to ensure seamless execution of your projects, from planning to implementation and beyond. With our expertise in handling complex IT projects, we understand the unique challenges faced by businesses in Dubai. Our approach involves thorough analysis and strategic planning to align your project goals with the latest industry standards and best practices.

We believe in fostering collaboration and effective communication with our clients throughout the project lifecycle. Our team works closely with your stakeholders to define project requirements, manage scope, and prioritize tasks to ensure project milestones are met on time and within budget.

Using industry-leading tools and methodologies, we ensure agile project management that enables flexibility and adaptability to changing project requirements. Our team of skilled professionals will oversee every aspect of your IT project, managing risks, addressing issues proactively, and ensuring quality deliverables.

Whether you are upgrading your IT infrastructure, implementing new software systems, or migrating to the cloud, our IT project management services in Dubai will facilitate the smooth execution and successful completion of your projects.

Contact us today for tailored IT project management solutions that meet your specific business needs. Let our expertise in managing IT projects in Dubai drive your digital transformation and help you achieve unparalleled success.