PABX Telephone Installation Service in Dubai
Helpdesk provide solutions on wide areas of Telecommunication. We provides voice, data cabling, PABX Telephone Installation Service in Dubai, configuring and implementations as per your requirement within the budgets. We do installation, programming and updating, Repair and Maintenance, Annual Maintenance Contracts. IP Telephony is mainstream for the Enterprise customer is looking to reduce costs and gain network efficiently by consolidating their voice and data networks. Integrators and carriers are working to provide both services and solution that will entice the enterprise customers to outsource instead of in sourcing. We provide the Local Area Network (LAN) and Wide Area Network ( WAN) solutions and the information that a carrier , Integrator and Enterprise employee needs to have to design , build and initiate IP telephony. Do not become a victim of early installer disease. Take the time necessary to learn the technology of IP Telephony to empower you to properly install, maintain and troubleshoot your solution or deployment.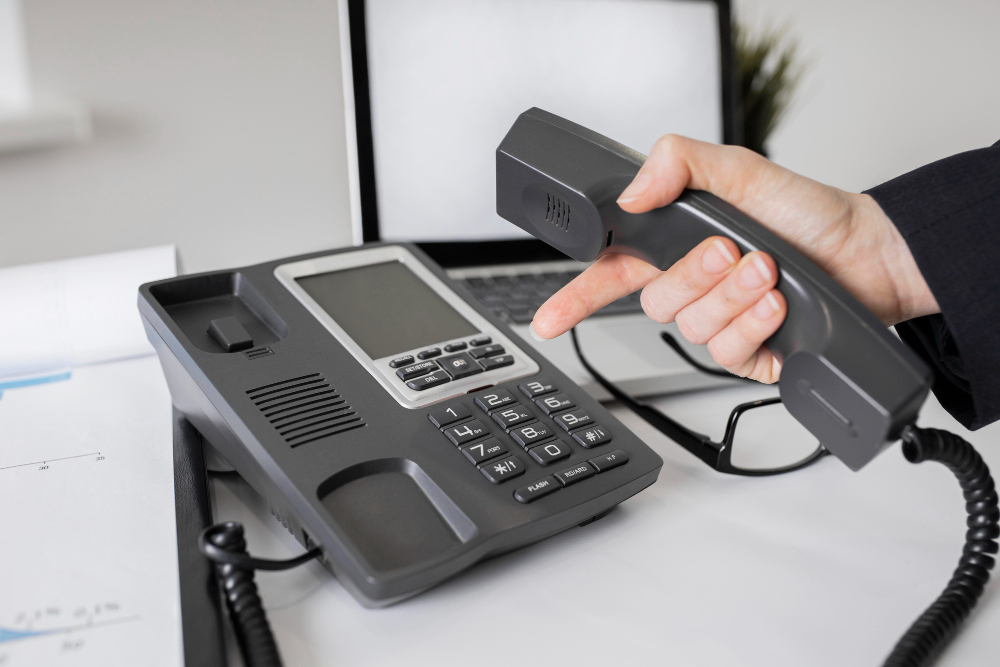 PABX Telephone Installation Service in Dubai

We provide top-notch structured cabling offer comprehensive telephone system solutions tailored to meet the diverse communication needs of businesses in Dubai. In today's fast-paced business landscape, effective communication is the key to success, and having a reliable and robust telephone system is essential for seamless connectivity.

Our advanced telephone systems ensure uninterrupted connectivity, allowing you to stay connected with your clients, partners, and colleagues in Dubai and beyond. Enjoy crisp audio quality, quick call transfers, and seamless conference calls that foster effective collaboration within your organization. We provide the best connectivity all over UAE.
Scalability & Flexibility

Whether you have a small business or a large enterprise, our telephone systems can be easily scaled to accommodate your growing needs. With modular designs and adaptable features, we offer solutions that can be customized as per your specific requirements, ensuring a seamless integration with your existing communication infrastructure.
Enhanced Customer Experience

A seamless and efficient communication system is crucial for delivering exceptional customer service. With telephone systems, you can empower your customer support team with features like call routing, IVR (Interactive Voice Response), call queuing, and more, ensuring a personalized and efficient customer experience.

We understand the importance of safeguarding your business communication. Our telephone systems come equipped with advanced security measures to protect against potential threats like unauthorized access, phishing, and eavesdropping, providing you with peace of mind.

Our telephone systems in Dubai are designed to optimize costs while maximizing efficiency. By incorporating advanced features such as VoIP (Voice over Internet Protocol) and cloud-based telephony, we enable you to reduce your communication costs significantly, saving you both time and money.